Search our commercial real estate listings now quicker and more convenient than ever before based on the property type you are most interest in:
When you work with Gerspacher Real Estate Group, you get more than just one connection. You'll get access to an entire portfolio of buyers, sellers, tenants, landlords, government representatives, contractors, lawyers, title companies, consultants, and more in order to ensure your needs are met.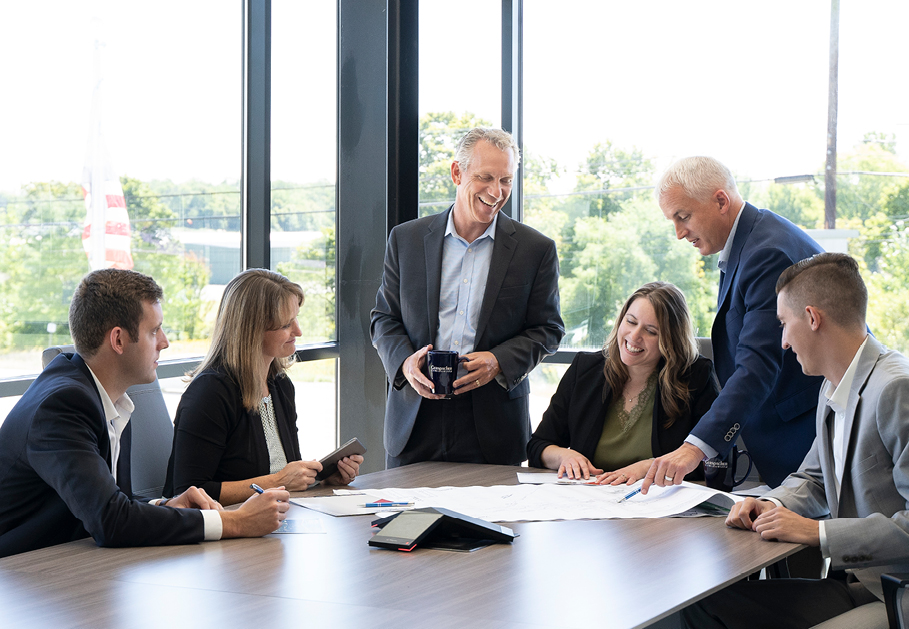 "Morgan and Sam have both been a pleasure to work with. They are both very attentive and get the answers I need quickly. The most important thing at the end of the day is getting across the finish line, and they help facilitate that to happen."
Craig S., President
"We have used Gerspacher Real Estate Group for many years. No matter who we work with, we always have a great experience. This last property was listed with Morgan and Sam and they did a phenomenal job finding the perfect tenant to fit the property. I highly recommend Gerspacher Real Estate Group. They pay attention to detail and are very knowledgeable, professional and they work hard from beginning to end. We recommend this company to anyone looking to buy, sell or lease."
Jill Ritchie, Business Owner
"Sam and Tony were wonderful to work with! They were very enthusiastic and positive, put together a great ad and photos, and transferred that enthusiasm and positivity to the client. The first client they showed was the client who signed. They had great ideas and were available every step of the way through the process. Very professional, and I enjoyed working with them! I highly recommend them!"
Marlene and Rob Shurell, Owners
"I believe this is the best commercial company."
Ray E Laribee, Partner/Owner
"Sam, and the others, were very accommodating to all of our needs."
James Fike, Vice President, 411 W. Exchange St. Akron, OH 44302
"Tony went above and beyond to help me with the sale of my business and building. I so appreciated his help!"

Ruth Ann Poder, President/Treasurer, Zeffer's Automotive
"Very impressed with Keith's follow up and closing of the transaction by the Gerspacher Team!"
Eric Calabrese, Property Owner
"Keith was very responsive, knowledgeable, and helpful guiding me through the lease process."
Justin Proctor, Business Owner