IT TAKES A TEAM
The real estate industry today is all about connections. When you work with Gerspacher Real Estate Group, you'll build your current contacts with our list of buyers, sellers, tenants, landlords, government representatives, contractors, lawyers, title companies, consultants, and more in order to ensure you're set for success.
SEND US A MESSAGE
* All fields required
gerspacher@gerspachergroup.com
5164 Normandy Park Drive,
Suite 285, Medina OH 44256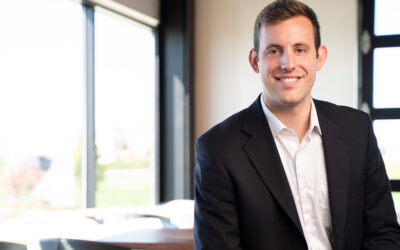 When evaluating an investment property a quick helpful tool that can be used to assess how well a tenant's business is performing, is the health ratio.
read more
Be the first to hear about new commercial property listings and changes.
"Morgan and Sam have both been a pleasure to work with. They are both very attentive and get the answers I need quickly. The most important thing at the end of the day is getting across the finish line, and they help facilitate that to happen."
Craig S., President
"We have used Gerspacher Real Estate Group for many years. No matter who we work with, we always have a great experience. This last property was listed with Morgan and Sam and they did a phenomenal job finding the perfect tenant to fit the property. I highly recommend Gerspacher Real Estate Group. They pay attention to detail and are very knowledgeable, professional and they work hard from beginning to end. We recommend this company to anyone looking to buy, sell or lease."
Jill Ritchie, Business Owner
"Sam and Tony were wonderful to work with! They were very enthusiastic and positive, put together a great ad and photos, and transferred that enthusiasm and positivity to the client. The first client they showed was the client who signed. They had great ideas and were available every step of the way through the process. Very professional, and I enjoyed working with them! I highly recommend them!"
Marlene and Rob Shurell, Owners