IT TAKES A TEAM
The real estate industry today is all about connections. When you work with Gerspacher Real Estate Group, you'll build your current contacts with our list of buyers, sellers, tenants, landlords, government representatives, contractors, lawyers, title companies, consultants, and more in order to ensure you're set for success.
SEND US A MESSAGE
* All fields required
gerspacher@gerspachergroup.com
5164 Normandy Park Drive,
Suite 285, Medina OH 44256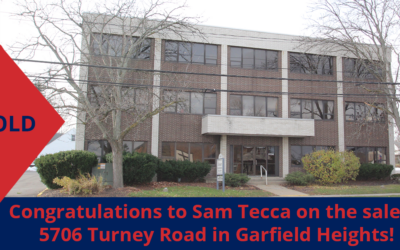 Congratulations to Sam Tecca on the sale of 5706 Turney Road. Turney Road is located in Garfield Heights, just off of Rockside Road....
read more
Be the first to hear about new commercial property listings and changes.
format_quote
Troy was amazing! He was professional and committed supplying excellent service from start to finish with the sale of Rick Roush Motorsports. His honesty and integrity was evident within his negotiations and professional advice. He was always available and always pleasant to work with. I highly recommend Troy Gerspacher Reality to everyone I know! Thank you Troy!
format_quote
Sam, and the others, were very accommodating to all of our needs.
format_quote
Sam and Tony were wonderful to work with! They were very enthusiastic and positive, put together a great ad and photos, and transferred that enthusiasm and positivity to the client. The first client they showed was the client who signed. They had great ideas and were available every step of the way through the process. Very professional, and I enjoyed working with them! I highly recommend them!
format_quote
We received very professional and prompt help during our property transaction purchase. I would definitely work with this company in the future. (Highly recommended)!
format_quote
Aside from basic knowledge relative to our transaction, Troy was thorough, thoughtful, & timely. He was thorough in making sure every document was produced for our review. He was thoughtful in understanding that we, too, are very busy. And he was timely in getting documents to us far enough in advance for review & execution. His follow-through was helpful as well. He worked well not only with us as a client but with our legal counsel and the selected title company. Our transaction, relative to Troy's efforts, was smooth and uneventful. As a unit of government, we strive to be good stewards of the tax payer's resources. Troy helped us meet that goal.
format_quote
Effective, efficient and tenacious.
format_quote
Sam's attention to detail is refreshing, Thank you!!
format_quote
Working with Morgan was top notch. His knowledge of the market, insight & advice was invaluable to finding and getting our deal done.
format_quote
Morgan made our settlement smooth and seamless, I appreciate his attention to detail.
format_quote
From the moment I started working with Troy it was like we had grown up together and knew each other since we were in elementary school.
format_quote
The Gerspacher team offers a higher level of commitment and a personal touch that other agencies just can't match. They are proactive, trust-worthy and always make you feel like a priority.
format_quote
Morgan and Sam have both been a pleasure to work with. They are both very attentive and get the answers I need quickly. The most important thing at the end of the day is getting across the finish line, and they help facilitate that to happen.
format_quote
We received very professional and prompt help during our property transaction purchase. I would definitely work with this company in the future. (Highly recommended).
format_quote
Very accommodating.
format_quote
Fast, efficient and pleasant. What else do you need?!
format_quote
I am a trustee for a family trust that owned a building in Brunswick leased to Sherwin Williams. With my co-trustee we hired Troy Gerspacher of Gerspacher Real Estate Group to list this property for sale. I worked closely with Troy on the sale and found him to be very knowledgeable, gracious, expeditious, helpful and insightful. Being that I represent a trust with numerous beneficiaries, there was no shortage of drama, which Troy handled affably and professionally. Once a purchase agreement had been signed, Troy was invaluable in helping both us and the buyer gather information and documents needed to close the sale. I also enjoyed the excellent staff at Gerspacher Real Estate Group and their crucial support in assisting with the sale by providing dependable research and statistics with regard to our listing and the current market. Troy Gerspacher and Gerspacher Realty were a pleasure to work with and I highly recommend them.
format_quote
I worked with Sam Tecca & Morgan Faunce through my search for the perfect location to start my business. Sam was great, he listened to my needs and found me many properties to view. He found me the perfect suite and location! I have been working with Morgan on property management and paperwork and he has been wonderful. He's responsive, gets me the answers I need and he's very professional and friendly. Sam, Morgan and the entire Gerspacher team make me feel like they are on my side and want to help me and my business become a success. Thank you!
format_quote
My husband and I were looking for an office space for our growing business. The agent we worked with was Sam Tecca. We told him our needs and within a few days he helped us find our new space that had everything we were looking for. It is important to listen to what your client needs are and he did just that. He was very attentive and easy to work with!
format_quote
Troy was excellent to work with while we were looking for office space in the Medina area!
format_quote
We needed a space for our nonprofit to continue to grow, and Morgan helped us find the perfect spot! He was very professional, super fun and I was very impressed that he takes the time to personally get to know the tenants in our building! He was full of information and SO patient with my oodles of questions! We had an incredible experience and we signed our lease yesterday!!! We will absolutely be recommending your services to friends, and have already sent a few your way!
format_quote
Troy was very professional, honest and knowledgeable.
format_quote
Morgan did a wonderful job. Professional and quick to help with all of our questions.
format_quote
Troy made it smooth and easy!
format_quote
Troy knew our needs and went into the market and found exactly what our companies needed. He was knowledgeable, professional and precise. We are clients for life!
format_quote
Morgan did a great job throughout the process.