Morgan Faunce
Real Estate Agent/Partner & Vice President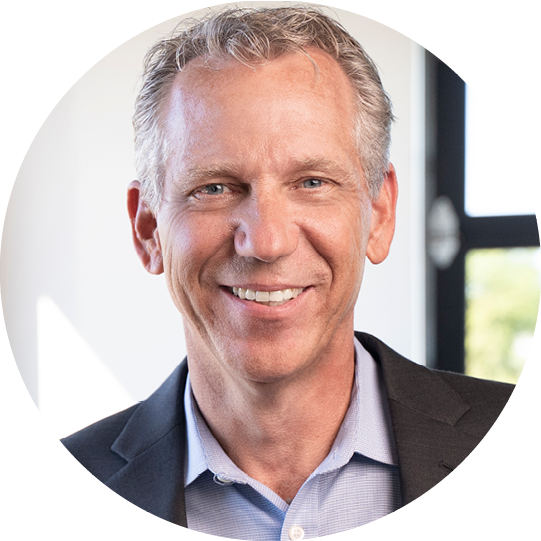 MORGAN@GERSPACHERGROUP.COM
Morgan Faunce
Real Estate Agent/Partner & Vice President
Morgan Faunce grew up in the Lake Erie shore area before graduating from Bowling Green State University and moving to Medina. A career in sales, leasing, and property management led him to obtain his real estate sales license in 2007.
In 2008, Morgan joined the Gerspacher Real Estate Group as both a real estate agent and property management specialist. He currently manages multiple commercial properties, as well as being one of the firm's leading agents.
Education
B.S./B.A. Bowling Green State University, Bowling Green OH
Candidate Member of the CCIM Institute
Pursuing CCIM Designation
Affiliations
Greater Medina Chamber of Commerce
Northern Medina County Chamber of Commerce
Wadsworth Area Chamber of Commerce
Leadership Medina County Graduate
Highland Schools Athletic Boosters
Highland Schools Band Boosters
format_quote
Morgan kept us informed and worked very hard on our behalf."
format_quote
Sam and Morgan did an amazing job getting this deal across the finish line! I have worked with the Gerspacher team several times over the years, and they all do fantastic work!"
format_quote
As a church, decisions are made by committees and take longer than a business. Morgan was so patient with us as we went through the process and was always willing to give us access to the building so that all the people involved could catch the vision for the space."
format_quote
This group is awesome! I worked with Morgan on finding a office space for my business and he went above and beyond to guide me through the process. Very personable and down to earth and I am so glad I was able to have him assist me with the process. Morgan was very good about getting back to me in a timely manner on everything. Office staff was also very kind and helpful whenever I called with any questions. I would absolutely recommend this group and will definitely use them again in the future."
format_quote
I believe this is the best commercial (real estate) company."
format_quote
Working with Morgan was top notch. His knowledge of the market, insight & advice was invaluable to finding and getting our deal done.
format_quote
Morgan made our settlement smooth and seamless, I appreciate his attention to detail.
format_quote
Morgan and Sam have both been a pleasure to work with. They are both very attentive and get the answers I need quickly. The most important thing at the end of the day is getting across the finish line, and they help facilitate that to happen.
format_quote
I worked with Sam Tecca & Morgan Faunce through my search for the perfect location to start my business. Sam was great, he listened to my needs and found me many properties to view. He found me the perfect suite and location! I have been working with Morgan on property management and paperwork and he has been wonderful. He's responsive, gets me the answers I need and he's very professional and friendly. Sam, Morgan and the entire Gerspacher team make me feel like they are on my side and want to help me and my business become a success. Thank you!
format_quote
We needed a space for our nonprofit to continue to grow, and Morgan helped us find the perfect spot! He was very professional, super fun and I was very impressed that he takes the time to personally get to know the tenants in our building! He was full of information and SO patient with my oodles of questions! We had an incredible experience and we signed our lease yesterday!!! We will absolutely be recommending your services to friends, and have already sent a few your way!
format_quote
Morgan did a wonderful job. Professional and quick to help with all of our questions.
format_quote
Morgan did a great job throughout the process.
format_quote
Morgan is a true professional and did an outstanding job!
format_quote
Communication from Morgan was awesome!
format_quote
Morgan was very responsive to questions and communications. I will be in contact for our future business growth needs!
format_quote
Morgan and Troy take care of all your needs when it comes to leasing your property.
format_quote
Working with both Jim & Morgan to secure a property for our business, I felt they worked equally as hard for us as they did for the Building Owner in securing an equitable agreement.
format_quote
Morgan is a trustworthy representative of my property. He speaks honestly about the marketplace and what our opportunities for success are. He is good to work with and prompt in answering all my emails.
format_quote
Morgan was very helpful! He was always on top of things and always available. His follow-up has been great!
format_quote
I have sought Morgan's help on several occasions in the past. No mater how much time would pass, whenever I would contact him for assistance, it was like reconnecting with an old friend. Now, as a neighbor, I couldn't be happier with the entire Gerspacher Real Estate Group!
format_quote
A pleasure to work with Morgan. He made himself available at all times. He spent a considerable amount of time marketing this building and we were well satisfied with his efforts.
format_quote
Gerspacher Real Estate has an excellent agent in Morgan Faunce. He is professional and showed my property right away after he took over the management of the property.
format_quote
Morgan – fair and looked out for my best interest. Great asset to your team!
format_quote
As usual, Morgan (Faunce) did a good job.
format_quote
Morgan was a pleasure to work with during the process. He was always prompt in returning calls and emails, and answered all of our questions."
format_quote
We have used Gerspacher Real Estate Group for many years. No matter who we work with, we always have a great experience. This last property was listed with Morgan and Sam and they did a phenomenal job finding the perfect tenant to fit the property. I highly recommend Gerspacher Real Estate Group. They pay attention to detail and are very knowledgeable, professional and they work hard from beginning to end. We recommend this company to anyone looking to buy, sell or lease.