Troy Gerspacher, CCIM, SIOR
Real Estate Broker & President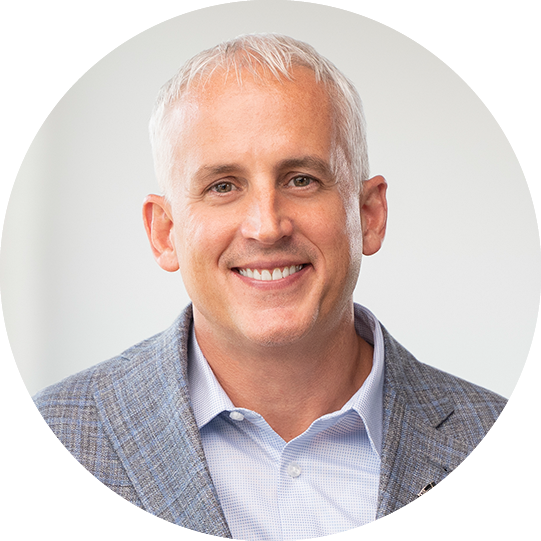 Troy Gerspacher, CCIM, SIOR
Real Estate Broker & President
Troy Gerspacher, President of Gerspacher Real Estate Group is a 3rd generation real estate broker & investor in commercial real estate.   He began in sales over 20 years ago in the staffing industry with Aerotek, a global staffing company where he learned critical business development, sales and leadership skills.
In 2004, he began as a real estate agent mentored by his uncle James Gerspacher JD, CCIM till 2007.  In 2007, Troy became President, Broker and owner of the Gerspacher Real Estate Group.  Since 2008, his team of professionals has grown from a company of 4 to over 15 employees & agents with an expanded business focus on Northeast Ohio.   Those services include selling, leasing, buyer/seller representation, and property management of commercial real estate.  Furthermore, in 2021 Gerspacher Property Management is now offering residential property management services for larger apartment communities.
In 2019, Troy partnered with his CPA Will Bertemes to form GB Business Brokers, a business brokerage focusing on helping small to midsize companies position and sell their companies with the commercial real estate.   It continues to be a significant area of growth for the commercial agents on the team and other business professionals in the industry.
Troy has earned the two most elite & difficult to obtain designations in the commercial real estate industry which include the CCIM designation for commercial investment real estate(Certified Commercial Investment Member) and the SIOR designation (Society of Office & Industrial Realtors.) Only 3,000 practitioners in the world have earned this highly honored mark of distinction.
Finally he has invested, re-developed, owns and manages multiple commercial office, retail and apartments buildings throughout Northeast Ohio.
Troy is a recovering Browns fan and lives in Medina with a lot of family, married for over 17 years and has 3 amazing children!
Licenses/Designations
Ohio Licensed Real Estate Managing Broker
Certified Commercial Investment Member – CCIM
Society of Office & Industrial Realtors-SIOR
National Association of Realtors-Affiliate Member
Education
Bachelor of Arts, Baldwin Wallace University, Berea OH
Member – CCIM
Affiliations
Medina County Economic Development Corp. Board Member
Medina County Board of Realtors Commercial Committee
Leadership Medina County Graduate
Northern Medina County Chamber of Commerce
Greater Medina Chamber of Commerce
Wadsworth Area Chamber of Commerce
Greater Akron Chamber of Commerce
Previous St. Matthews Church Personnel Committee Chair
Previous Phi Kappa Tau Fraternity, Past Social Chair, Vice President, President
Previous PKT Board of Governors
Awards
Crain's Cleveland Business "Forty Under 40 for 2013"
2014 Cleveland Marathon Finisher
format_quote
Gerspacher Real Estate Group, Troy Gerspacher, and Sam Tecca, in particular, have valuable local knowledge of the Medina County real estate market and potential developers, which is key to someone marketing vacant land."
format_quote
Working with Troy and Sam has been a very pleasant experience sharing their real estate market knowledge of the location with the property owner and working diligently to find a bona fide buyer for the property."
format_quote
Our company engaged Sam Tecca and Troy Gerspacher to locate a facility near our Medina plant for additional storage. They worked closely with us to understand our needs and quickly found a great space for us. Their professionalism and sense of urgency were outstanding. Thanks very much for making this a painless process and allowing us to continue to focus on our growing business."
format_quote
Troy's advice and follow through were exceptional. His professional approach to facilitating our land purchase was likely the reason buyer and seller came to mutual agreement to complete the deal."
format_quote
Gerspacher Real Estate Group was professional and made the sale of my business a smooth transaction.  Both Jeff and Troy were quick to respond to questions and made themselves available every step along the way."
format_quote
Troy Gerspacher and Sam Tecca at the Gerspacher Real Estate Group worked extremely hard to get our deal done. If I was buying or selling commercial real estate they would definitely be the brokerage I would turn to."
format_quote
I believe this is the best commercial (real estate) company."
format_quote
Troy was amazing! He was professional and committed supplying excellent service from start to finish with the sale of Rick Roush Motorsports. His honesty and integrity was evident within his negotiations and professional advice. He was always available and always pleasant to work with. I highly recommend Troy Gerspacher Reality to everyone I know! Thank you Troy!
format_quote
"Troy Gerspacher has represented us for a number of years and always delivered. His reach in the Commercial Real Estate industry proved to be the difference to close the numerous deals he brokered. Always professional, always available, Troy's efforts were always 100%. We will always turn to Gerspacher Real Estate Group for our needs."
format_quote
Aside from basic knowledge relative to our transaction, Troy was thorough, thoughtful, & timely. He was thorough in making sure every document was produced for our review. He was thoughtful in understanding that we, too, are very busy. And he was timely in getting documents to us far enough in advance for review & execution. His follow-through was helpful as well. He worked well not only with us as a client but with our legal counsel and the selected title company. Our transaction, relative to Troy's efforts, was smooth and uneventful. As a unit of government, we strive to be good stewards of the tax payer's resources. Troy helped us meet that goal.
format_quote
From the moment I started working with Troy it was like we had grown up together and knew each other since we were in elementary school.
format_quote
I am a trustee for a family trust that owned a building in Brunswick leased to Sherwin Williams. With my co-trustee we hired Troy Gerspacher of Gerspacher Real Estate Group to list this property for sale. I worked closely with Troy on the sale and found him to be very knowledgeable, gracious, expeditious, helpful and insightful. Being that I represent a trust with numerous beneficiaries, there was no shortage of drama, which Troy handled affably and professionally. Once a purchase agreement had been signed, Troy was invaluable in helping both us and the buyer gather information and documents needed to close the sale. I also enjoyed the excellent staff at Gerspacher Real Estate Group and their crucial support in assisting with the sale by providing dependable research and statistics with regard to our listing and the current market. Troy Gerspacher and Gerspacher Realty were a pleasure to work with and I highly recommend them.
format_quote
Troy was excellent to work with while we were looking for office space in the Medina area!
format_quote
Troy was very professional, honest and knowledgeable.
format_quote
Troy made it smooth and easy!
format_quote
Troy knew our needs and went into the market and found exactly what our companies needed. He was knowledgeable, professional and precise. We are clients for life!
format_quote
We worked with Troy Gerspacher and Debra Kaplan on the purchase of a floor in an office condo. They both were so professional, informational and helpful in the process. I would highly recommend Gerspacher Group!
format_quote
Morgan and Troy take care of all your needs when it comes to leasing your property.
format_quote
Troy is awesome. He always answered his phone or called back right away. He never made you feel stupid when you had a "silly" question. He made buying our first practice easy and fun. Thanks Troy!
format_quote
Troy is always professional and diligent. I feel I am in good hands with Gersapcher Real Estate Group.
format_quote
I was very pleased with how my interests were handled by Troy.
format_quote
Troy is a true professional! We can't wait to do another deal with Gerspacher as soon as possible.
format_quote
Troy Gerspacher is the best in customer service that I have experienced. His follow-up was far beyond my expectations and I would use Gerspacher Real Estate without question in the future.
format_quote
Troy Gerspacher is a solid professional.
format_quote
Troy Gespacher has the unique ability to command superior service in an unsettled real estate environment.
format_quote
Troy went above and beyond the sale of property. He was patient and used many marketing plans for the sale. I am very grateful he stayed with me until the sale was finalized.
format_quote
Jim, and then Troy, patiently spent literally years helping me rent my first office and then find my first commercial property to purchase; they helped me think through every step of this journey. They are both throw-back men who simply are the best at their trade, crafting solutions, and generously providing services that are right for you … not their transaction optimization. Can't say enough good about them and Gerspacher Real Estate Group.
format_quote
Unlike most commercial realtors I work with in the land development business, Troy has a comprehensive understanding of the painstaking process to take a raw piece of land and develop it into a successful commercial venture.
format_quote
I highly recommend Troy Gerspacher to spearhead your real estate activity. He was professional, prompt, business-like, and took the time to understand my needs. He was results oriented without applying any pressure tactics to get a deal done.
format_quote
Troy provides honest, friendly, and timely advice on property rental. His suggestions provide the lessor with ways to make the property more appealing to prospects.
format_quote
Troy quickly went to the right people at City Hall to get the ball rolling on the property split. He and the buyer made it happen. Good job.
format_quote
I had the pleasure to deal with Troy Gerspacher. Top notch real estate group. Despite the soft market, Troy did not give up on selling/leasing my place. He is very professional and honest. It was delightful to have him.
format_quote
Troy, at Gerspacher Realty, took the time and cared enough about me and my business, where he actually advise me not to purchase commercial, costing him a large commission, and found a suitable pace to lease. I thought I wanted/needed to purchase, but after spending considerable time with me to better understand our business situation, he advised against it and he was right. Troy does business right. I trust him and thank him for doing what was right for me and not him. A rare experience in today's business culture! Thank you Troy.